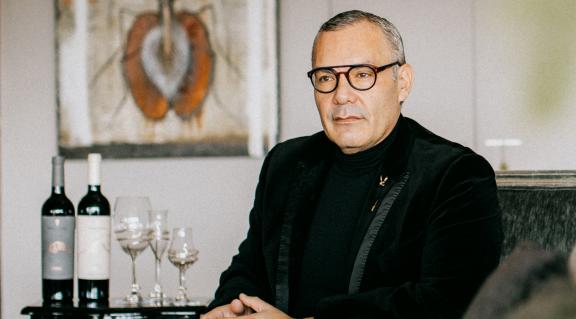 Dominio Fournier lands in Mexico
Publicada el 14.10.2019
Dominio Fournier has landed and is poised to seduce with its contemporary style and traditional character. Beauty, detail, commitment, and passion have at last crossed the Atlantic and arrived in Mexico, a country that loves Ribera del Duero wines.
Because of the circumstances surrounding the pandemic, Dominio Fournier has been introduced to the country's consumers via several routes, all of them digital.
The media were the first to become acquainted with this estate and the wines made there. Chef Mikel Alonso, owner of the BIKO Grouo, recognised 6 times by The World's 50 Best Restaurants, prepared a special menu for a number of members of the target media, paired with Dominio Fournier wines. On this occasion it was a "virtual dinner", with each guest finishing off the dishes in their own home.
Mikel Alonso shares the same values as Dominio Fournier: passion, the desire to make every ingredient beautiful, and a modern style of cuisine – a perfect and, above all, stunning synergy with each of the wines. Alonso and his business partner – highly successful people who understand the value of effort, passion, and hard work – shared a dinner, albeit virtually, paired with Dominio Fournier wines, with their circle of friends. Dominio Fournier winemaker Marian Santamaría was in attendance as well, to talk about the different wines, bringing the perfect finishing touch to the presentation.
Complementing the virtual initiative, Dominio Fournier gained coverage in Travesías magazine, which seeks to bring its readers unusual, novel experiences. The magazine included stories about modern artisans who, like Dominio Fournier, share a passion for detail and work well done. The articles featured Daniel Espinosa, Marisol Centeno, Adam Wiseman, a jeweller, a textile designer, and a photographer, who told their personal stories accompanied by a glass of our wine.
Other natural, regular Dominio Fournier ambassadors have also been announcing the brand's arrival in Mexico to lovers of Ribera del Duero.
Both Dominio Fournier Crianza and Reserva are now available in Mexico's leading retailers, including Costco, la Europea and Alianza.
Volver a noticias